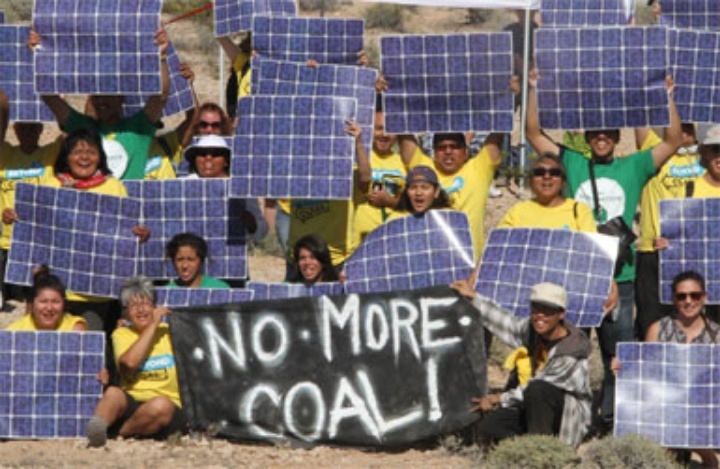 Beyond Coal Campaign

With the recent announcement that the 200th US coal plant is set to be retired, the Sierra Club's Beyond Coal campaign has cause for celebration.
Since 2010, Beyond Coal has worked with local communities to shut down old and outdated power plants. They are fast approaching their goal to secure replacement of half the nation's coal fleet with clean energy by 2017. (There are 523 total US coal plants).
Beyond Coal, which has received $80 million from Bloomberg Philanthropies, has been called "the most extensive, expensive and effective campaign in the [Sierra] Club's 123-year history, and maybe the history of the environmental movement." The Campaign has been averaging the retirement of one coal plant every ten days since 2010.
When Beyond Coal was originally implemented, it was estimated that coal-fired power plants contributed to 13,200 premature deaths, 20,400 heart attacks and 217,600 asthma attacks annually.
The 200th Coal Plant
In a recent landmark settlement, Alliant Energy, a major Iowa utility, is required to phase out coal use or install pollution controls at all eight of its coal-fired power plants to comply with the Clean Air Act. The plants were emitting more pollution than was allowed by the company's air permits costing local residents $15.3 million in healthcare bills each year according to plant-level 2010 estimates by Clean Air Task Force (CATF).
Innovation
As coal plants close, innovative thinking is creating new opportunities. Examples include:
-- Alliant Energy's home state, Iowa, already generates more than a quarter of the energy powering homes and businesses from wind farms, ranking first in the nation in power generated by wind. Nearly 7,000 Iowans are now employed in the fast-growing wind energy sector, more than any other state, and Iowa has the potential to generate 100 times its current wind energy output.
-- The Widows Creek coal plant, which was built by the Tennessee Valley Authority during the Eisenhower administration, will be repurposed into a new $600 million Google data center -- that will be 100 percent powered by renewable energy.
-- Two other power producers for Appalachia have announced that investing in wind and solar will be the most affordable way for them to replace power from polluting coal plants that will be retired as a result of the Clean Power Plan.
The tides they are a-changing!
Interested in clean energy for your house? Get a free estimate