Solar power has caught fire in Penn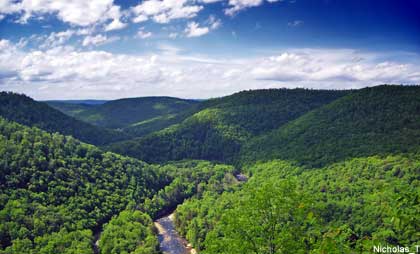 sylvania, thanks to declining costs for solar equipment and generous state incentives, according to John Hanger, Secretary of the state's Department of Environmental Protection.
In a recent article, FarmAndDairy.com reported that median costs for installing small business and residential solar power had fallen 33 percent, from $9 per watt in 2008 to $6 per watt in August 2010—and the lowest-cost projects are near $5 a watt.
The website quoted Hanger as saying, "The cost of solar power is plummeting, making solar power increasingly a sound alternative for businesses and families that seek to stabilize and control their electricity costs."
Pennsylvania has seen 2,000 projects built under the PA Sunshine Solar Rebate Program since May 2009 and 2,300 more are in the pipeline. A fair number are solar farms, such as this one recently approved in Hubley Township, this one at Pocono Raceway, and a few others we mentioned in an earlier blog post.
There are solar farms with hundreds, or thousands, of solar panels—and then there are actual working farms that go solar by putting solar panels on their barns and other farm buildings, or converting a field to rows of solar panels to harvest sunlight.
DASolar can plan and install a solar farm or solar power on your farm. Fill out our online form to register for a free solar evaluation from one of our local certified solar installers. We also do commercial solar panel installations for large and small businesses.
It's a great time to consider solar power because large Pennsylvania energy tax credits, coupled with federal energy tax credits, can reduce solar installation costs by more than 50 percent! These tax credits won't last forever. By going solar, you can essentially lock in your electricity costs for the next 20 to 30 years and reduce the uncertainty caused by fluctuating energy market prices.
So whether you want to install solar for your small business, your farm—or build a solar farm—DASolar can create the best solution for your needs. Contact us today!
(Photo from Nicholas_T's photostream)