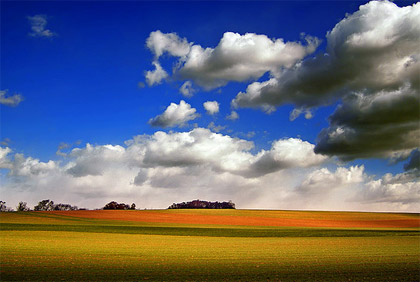 A New Jersey solar farm is growing on farmland that was originally destined to become a field of McMansions. Work on one of the nation's largest solar farms began last month in Pilesgrove, in the southern flatlands west of the Pine Barrens and east of Wilmington, Delaware.
When it's finished next spring, the 100-acre farm will have sprouted 71,000 solar panels. The stationary panels, which absorb more than 95 percent of available sunlight, will produce 20 MW of electricity—a bumper crop that will power more than 5,100 homes, according to NJBIZ.
Incentives promoting NJ solar panel installations made it all possible. In 2008, New Jersey launched a solar renewable energy credit (SREC) program to help move toward its goal of generating 22.5 percent of energy from renewable sources by 2021.
You can find out more about New Jersey's energy tax credits, rebates and incentives or talk to a New Jersey solar installer about solar for your home, business or farm—and start harvesting the benefits of solar power.