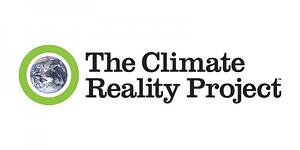 Founded in 2006 by former Vice President Al Gore, The Climate Reality Project is an organization that sees grassroots activism as the best way to motivate government leaders to take decisive action on climate change.
The end goal, or the "big solution" as coined by the Climate Reality Project, is a tax on carbon. If implemented, large, carbon intensive industries would have to pay for their true cost of doing business (less externalized costs), and the playing field could be more leveled for renewable energy advancements. However, government leaders will only implement climate change legislation, including a tax on carbon, if their constituents demand action.
The Climate Reality Project stresses that every citizen can impact government leaders if they:
By staying up to date on information about climate change, sharing that information with community members, and taking action, citizens can create a ripple effect that impacts business and government leaders.
This blog is part of an on-going series highlighting thought leaders in the Non Profit sector.
The Politics of Energy - Educated Voices Needed
The next two years will be challenging for advocates of clean energy in America.
The new Republican majority in Congress is threatening to rollback the progress of the past 6 years. Fossil fuels (tar sands oil, coal and natural gas) are their energy sources of choice - with renewable energy (solar, wind, geothermal) pushed aside and starved of funding.
That is why the non-profit organizations we are highlighting in this series need your support. They have the means to educate - to inspire - to call to action - the people (like you) that can make a real difference in the debate - and keep us moving on the road to clean energy.
Look here for assistance with installing solar on your residential or commerical property,