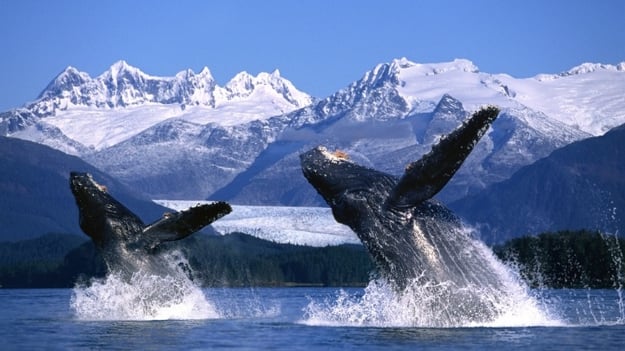 All of the Above Energy Policy?
As President Obama crosses the Alaskan Arctic in a historic climate tour reinforcing his "All-of-the-Above" energy policy, a group of diverse and well-known environmental leaders has challenged him to take decisive action on climate change.
The coalition collectively released a letter insisting "The moment of truth for your climate legacy has arrived" and is signed by the likes of Randy Hayes, Terry Tempest Wiliams, Winona LaDuke, Tim DeChristopher, Julia Butterfly Hill, David Suzuki, directors and founders of numberous environmental organizations, and individual citizens.
Read the coalition's letter and add your name to the growing list.
Zero Emissions by 2025
The coalition called the President's recently proposed goal to reduce carbon emissions by 26-28 percent by 2025 "weak" considering the monumental action needed to truly make an impact. As the letter to President Obama states, "More than four years ago, you received an open letter from some of the nation's top planetary protection leaders urging you and the president of China to publicly declare a global climate emergency by committing our respective nations to 80% carbon cuts by 2020. Because that urgent call was not heeded, we have lost precious time in the race to save civilization and must now set our sights even higher."
The group urges the President to change course and accelerate America's zero-emission target date to 2025, instead of the current pledge of 2100. The letter titled, "Moment Of Truth For Your Climate Legacy" also takes aim at Obama's "All-of-the-Above" energy policy, calling for its abandonment, and imploring the leader of the free world "protect all that we love" instead.
The open letter quotes from Pope Francis' recent "Climate Encyclical," wherein the pontiff said, "Reducing greenhouse gases requires honesty, courage and responsibility" — something Obama's current policy lacks, the letter said.