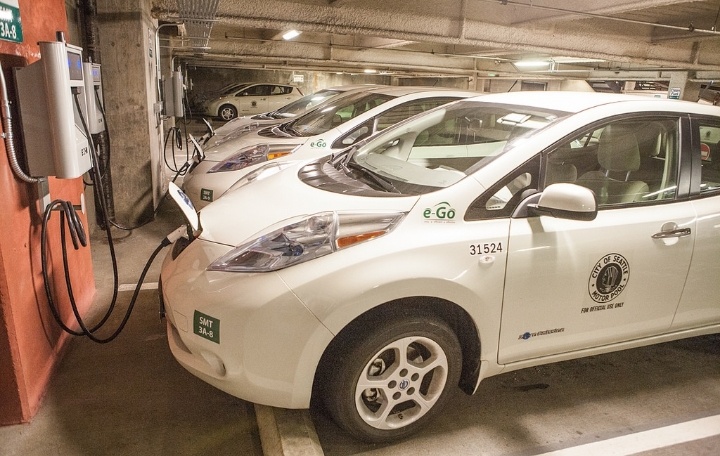 Seattle Leading the Charge
Seattle's utility, Seattle City Light, is spearheading an electric vehicle smart-charging project that aims to be a win-win for consumers and the utility. With an effective smart charging infrastructure, consumers are synced into utility pricing so they can charge when electricity rates are lowest, and utilities, in turn, can use the cars' batteries as a reserve to draw upon during a peak demand event.
The entire grid stands to benefit from this innovative plan.
And it turns out Seattle, Washington is the perfect place for such an endeavor: with over 12,000 electric vehicles registered, the city has one of the highest adoption rates of electric vehicles in the nation. Further, Seattle City Light is one of the few utilities in the entire nation that is carbon neutral—90 percent of the utility's electricity comes from hydropower, with the rest coming from wind and carbon offsets.
The green commitment is already there.
Smart charging
While the program includes some commercial users, Seattle City Light wanted to focus on smart charging technologies for residential customers.

"A smart-charging program can benefit both customers and the utility, as it allows charging during off-peak hours when the utility has excess power and prices are lower," says the project Team Facilitator Martha Campbell. In addition, "during the day, when solar panels are generating more power than consumers demand, the cars' batteries serve as a sink. Smart charging creates what we refer to as 'load flexibility,' which is critical for maximizing EV benefits to the grid and consumers."
After Seattle City Light runs an initial pilot test with their own EV fleet, the next stage will be to target public charging stations where the program will test if EV storage works as a load reduction tool and an enabler of greater distributed energy resource integration.
As Seattle City Light's learns about and embraces the benefits of EV's to customers and to the utility, they expect transportation infrastrucutre to transition around the country.
Click here to learn more about the benefits of electric vehicles.