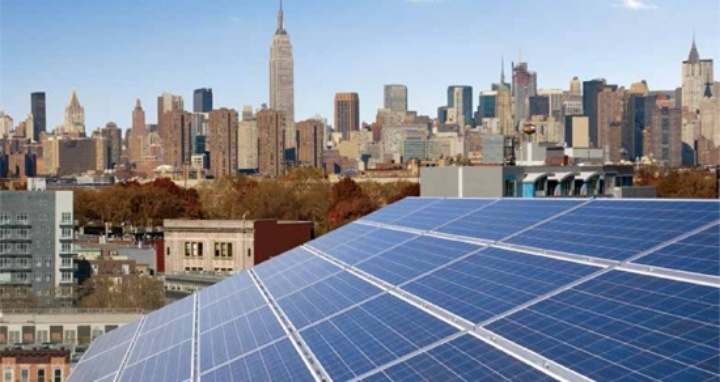 Solar: A Smart Investment
A recent report called Going Solar in America, prepared by the North Carolina Clean Energy Technology Center with the support of the U.S. Department of Energy's SunShot Initiative, shows that a fully financed solar system would cost average residential consumers less than they would pay for electricity from their current local utility in 42 of the U.S.'s 50 largest cities.
The findings are based on the assumption of a 100 percent financed purchase at 5 percent interest over 25 years - the average life of a solar PV system.
New York and Boston topped the list, in large part because the cost of electricity from the grid is very expensive there, followed by cheaper solar prices in:
High local energy costs also account for California cities filling half the top ten slots.
According to Jim Kennerly, project manager for the Going Solar in America report,"Right now, buying an average-sized, fully-financed solar PV system costs less than electricity from their local utility for 93 percent of single-family homeowners in America's 50 largest cities. Nevertheless, most people are unaware that solar is this affordable for people of all walks of life."
What's driving solar price drop?
Factors that play into the increasing affordability of going solar include:
a steep drop in the price of hardware

improved solar technology

government policies such as renewable energy standards

net metering

the federal Investment Tax Credit

.
The study suggested that in order to compete for market share, non-hardware costs such as installation labor, financing, customer acquisition, permitting and inspection, which can add up to 64 percent of the total cost of a system, need to come down.
Electric rates expected to climb
Electricity prices aren't likely to get any lower, either. U.S. Energy Information Administration forecasts that utility rates will rise between 33 percent and 83 percent over the next 25 years -- the typical lifetime of a solar PV system.