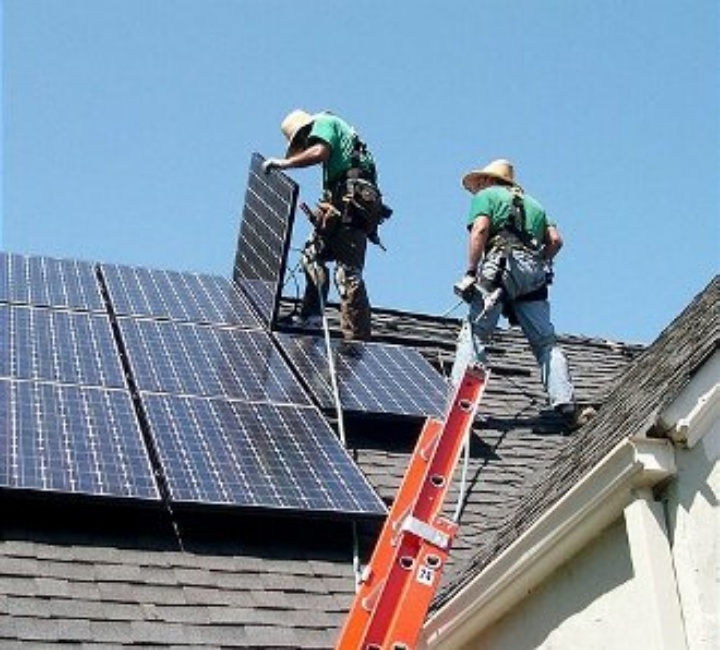 Solar Sees Significant Growth Over Last 10 years
The growth in the solar sector is unprecedented: solar prices are dropping as technologies improve, and across the country, solar installations are booming.
According to a new video report, Solar Energy in the United States: A Decade of Record Growth, released recently by the Solar Energy Industries Association, the installation of solar energy in the United States grew at an unprecedented rate: from 500 ME installed in 2004 to 20,000MW installed by the end of 2014. That's enough to power more than 4 million homes.
And from 2004-2014, the cumulative investment in installed solar installations in the U.S. soared from $2.6 billion to $71.1 billion.
From an environmental perspective, by 2016, solar is expected to offset more than 45 million metric tons of damaging carbon emissions – the equivalent of removing 10 million cars off U.S. roads and highways, or shuttering 12 coal-fired plants.
Key Takeaways from SEIA Report
In 2004, approximately 15,500 homes had solar photovoltaic (PV) installations across the U.S; by 2014, that number had grown to 600,000.
From 2004 to 2014, the number of utility-scale solar projects in the U.S. – both PV and concentrated solar power (CSP) – grew from 100 projects to nearly 1,100 projects spread across 30 states.
From 2004 to 2014, the amount of installed utility-scale solar capacity in the U.S. increased by more than 30 times, from 365 MW to 11,440 MW.
In 2004, the U.S. had 58 MW of total solar capacity. In 2014, 14 states installed that much solar or more, with a record total 7,000 MW coming online nationwide.
Over the 10-year period studied, the average price of an installed residential PV system dropped by more than 60 percent, and utility-scale prices plummeted by more than 73 percent.
In 2014, for the first time in history, each of the three major U.S. market segments – utility-scale, commercial and residential – all installed more than 1 gigawatt (GW) of solar PV.
Solar Jobs See Exponential Growth
The tremendous growth of solar energy in the United States has translated into tens of thousands of new jobs. In 2004, there were less than 20,000 people at work in the U.S. solar industry. Through 2014, that number had soared to 174,000 – with new jobs being added every day.