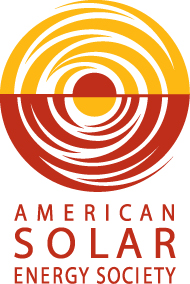 The American Solar Energy Society (ASES) was founded in 1954 and is based in Boulder, CO. ASES is the American Affiliate of the International Solar Energy Society. The Executive Director, Carly Rixham, is a professional in solar, wastewater management, biofuels and education. She has plans to expand the reach of renewable energies on college campuses and at the grassroots level and to usher in a new generation of solar users and advocates.
Some of the notable programs of ASES include:
Solar and Renewable Energy Publisher -- including Solar Today Magazine (in its 26th year)
National Solar Conference Organizing Body
National Solar Home Tour Organizers
ASES has chapters throughout the country; click here to find an ASES chapter near you.
Look here for assistance with installing solar on your residential or commerical property,

This blog is part of an on-going series highlighting thought leaders in the Non Profit sector.
The Politics of Energy - Educated Voices Needed
The next two years will be challenging for advocates of clean energy in America.
The new Republican majority in Congress is threatening to rollback the progress of the past 6 years. Fossil fuels (tar sands oil, coal and natural gas) are their energy sources of choice - with renewable energy (solar, wind, geothermal) pushed aside and starved of funding.
That is why the non-profit organizations we are highlighting in this series need your support. They have the means to educate - to inspire - to call to action - the people (like you) that can make a real difference in the debate - and keep us moving on the road to clean energy.